Reading Time:
8
minutes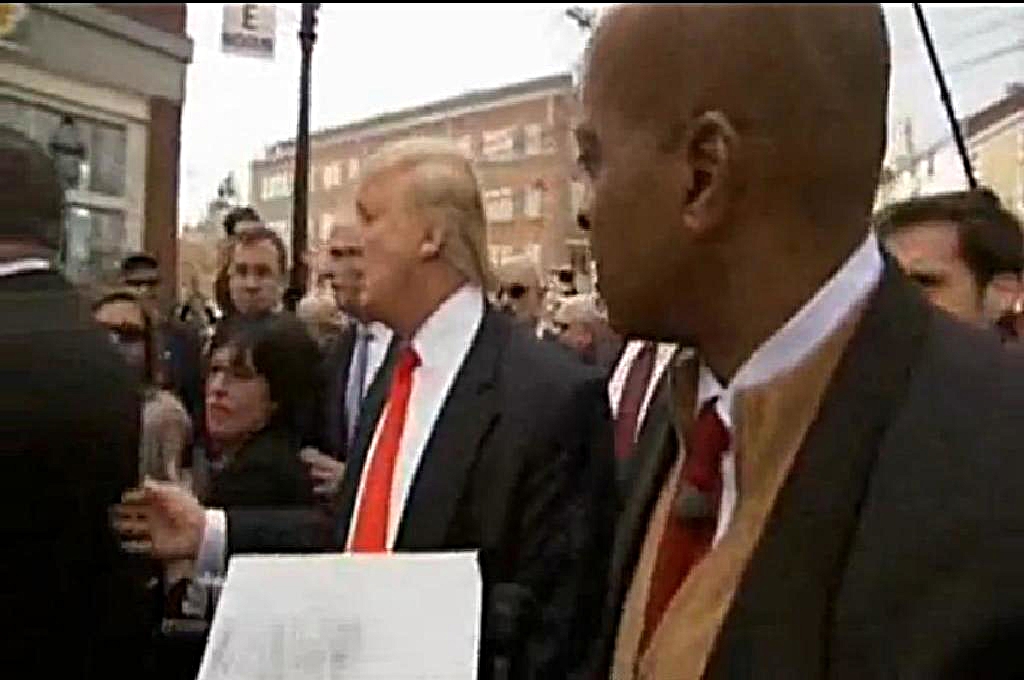 By Alan Jones | February 19, 2015
(1776 Channel) The image painted by NBC News of Savannah Guthrie and Ron Allen as close-to-the-action correspondents who scoop the competition may be more than coincidence.
http://www.youtube.com/watch?v=2Ob3217VUow
On April 27, 2011, "NBC Nightly News with Brian Williams" aired a segment called "Obama birth certificate—signed, sealed, delivered" just hours after the White House released a PDF image of President Obama's Hawaii "Certificate of Live Birth". The newscast featured:
– NBC reporter Savannah Guthrie proclaiming on air that she saw one of two official copies of the certificate of live birth (COLB) and "felt the raised seal."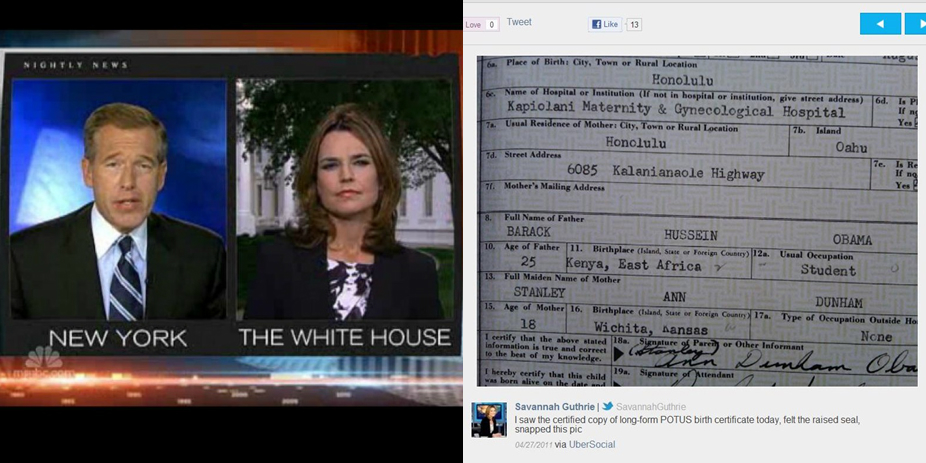 – And a video package showing NBC/MSNBC reporter Ron Allen waving a piece of paper at Donald Trump, who had been insisting for weeks that President Obama should produce an authentic birth certificate. Reporter Allen yelled to the real estate mogul as NBC cameras rolled: "You've said you wanted to see it…Don't you want to take a look at it?"
Sharon Rondeau at the Post & Email first raised a question about the incident in a Feb. 11, 2015 piece headlined: "Does NBC's Ron Allen have a paper copy of Obama's purported birth certificate?"
1776 Channel subsequently issued several requests for comment from NBC News in New York about Guthrie's claims: What did Guthrie see and feel, and where did she obtain the piece of paper she documented with two photographs and then presented as proof of the COLB's existence?
And what was it exactly that reporter Allen waved at Trump? As of this writing, 1776 Channel's queries to NBC have not been returned.
Also see: Savannah Guthrie: Another NBC credibility disaster?
The White House roll-out of the PDF image that the Obama administration apparently anticipated would finally satisfy conservatives' demands for proof that the President was born in Hawaii, as claimed, happened on the morning of Wednesday April 27, 2011.
This was the second day of a three–day super tornado outbreak that forecasters feared was becoming more dangerous and was likely going to strike Alabama Wednesday afternoon.  
President Obama headed to Chicago at some point on Wednesday following his surprise announcement from the White House podium that he had released his "birth certificate."
The President and Michelle needed to be in Chicago for a taping of the Oprah Winfrey Show. As the weather in Alabama grew more ominous, President Obama told Winfrey that he remembered being born. "Can I just say? I was there, so I knew that — I knew I had been born. I remembered it."
By late afternoon the storm system was wreaking havoc, destruction, and death across the southeast.
The Tuscaloosa-Birmingham EF-4 tornado that killed 65 people was on the ground from 4:43 p.m. until 6:14 p.m. Central Time, NOAA records show.  "NBC Nightly News with Brian Williams" was broadcast from 5:30 p.m. until 6 p.m. Central Time, revealing that the deadly tornado was tearing through Alabama throughout the newscast.  
April 2011 is ranked by NOAA as the "most active tornado month on record".  An estimated 316 people died in 29 tornadoes that spooled across Alabama and nearby states on the same day the PDF image went live on WhiteHouse.gov.
"Nationwide, 199 tornadoes developed across 14 states on April 27. Storm survey teams confirmed a total of 122 tornadoes from the afternoon and evening of April 27… Of the 316 deaths reported, 313 were associated with the afternoon/evening tornadoes. In all,
31 of these tornadoes were rated as EF3 or stronger. Eleven tornadoes were rated EF4 and four were rated EF5. The average EF4 and EF5 tornado path length was 66 miles." – NOAA National Weather Service: The Historic Tornadoes of April 2011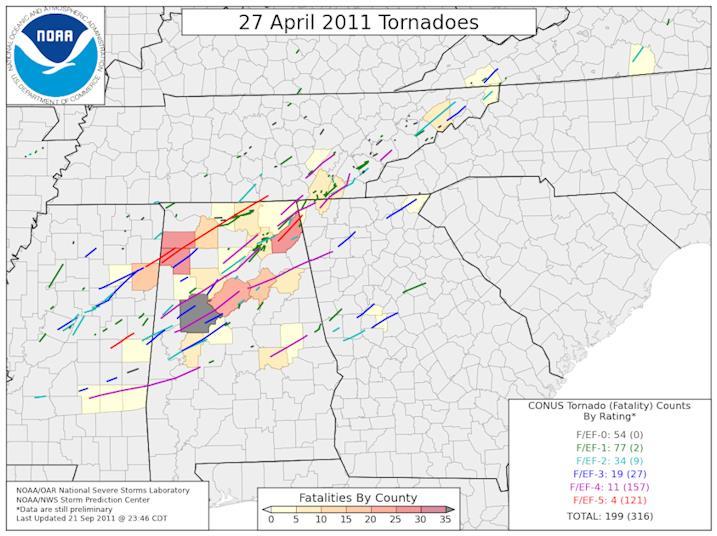 On April 26, the day before the White House released a PDF image of the COLB, weather forecasters predicted a seventy to ninety percent chance that significant tornadoes would strike the Alabama region the following day on April 27.
Did the White House knowingly time the Hawaii "Certificate of Live Birth" PDF upload to the Whitehouse.gov site to coincide with a news cycle expected to be dominated by severe weather?  Former White House chief of staff Rahm Emanuel, who left the White House in 2010, was known to say "You never want a serious crisis to go to waste."
Dr. Jerome Corsi, noted researcher and author of at least one unauthorized Obama biography, was scheduled to release his newest, most controversial and highly anticipated Obama bio sequel, Where's the Birth Certificate? The Case that Barack Obama is not Eligible to be President. within a matter of weeks.
Did the White House inner circle upload the COLB file in a frantic last-minute rush, hoping to preempt revelations contained in the imminent publication of Dr. Corsi's book?
A Washington Post rundown of events leading up to the release of the PDF COLB conceded that "Trump was a major factor, by the White House's own admission", but went on to acknowledge that "Wednesday's announcement was the culmination of several days of secret, intense maneuvering."
"Why did they release the forms on the very day that Trump is making his first visit to New Hampshire?" asked the Washington Post. "Officials said they wanted to release the paperwork as quickly as possible after receiving it, to pre-empt any further conspiracy theories about whether it had been doctored."
If that was the official plan, it was doomed to failure from the moment the PDF went live at WhiteHouse.gov.
Forensics
The uploaded PDF COLB immediately attracted the attention of forensic document experts who suspected it might be a phony,  easily created with computer software applications.
Closer inspection led to the conclusion that the file was digitally created.  The file had been released without first "flattening" the digital layers comprising the image — an amateurish mistake which immediately caught the attention of Adobe Illustrator professionals around the world.
Lt. Mike Zullo, lead investigator with the Maricopa County, Arizona "Cold Case Posse" recently told 1776 Channel that his unit has obtained an affidavit from certified document examiner Reed Hayes.  Hayes has in the past been an expert witness for Perkins Coie, the law firm hired to defend President Obama from challenges to his eligibility, according to Zullo.   Reed concluded that the PDF image is "entirely fabricated" says Zullo.
"The Power Couple"
White House Counsel at the time of the PDF release was former Perkins Coie law partner Robert Bauer, identified in late 2008 as one half of Washington's newest "power couple" by a Newsweek roundup called Power 2009: The New Lineup in Washington.
The other half was Anita Dunn who served a brief stint in the Obama White House as Communications Director from April to November 2009.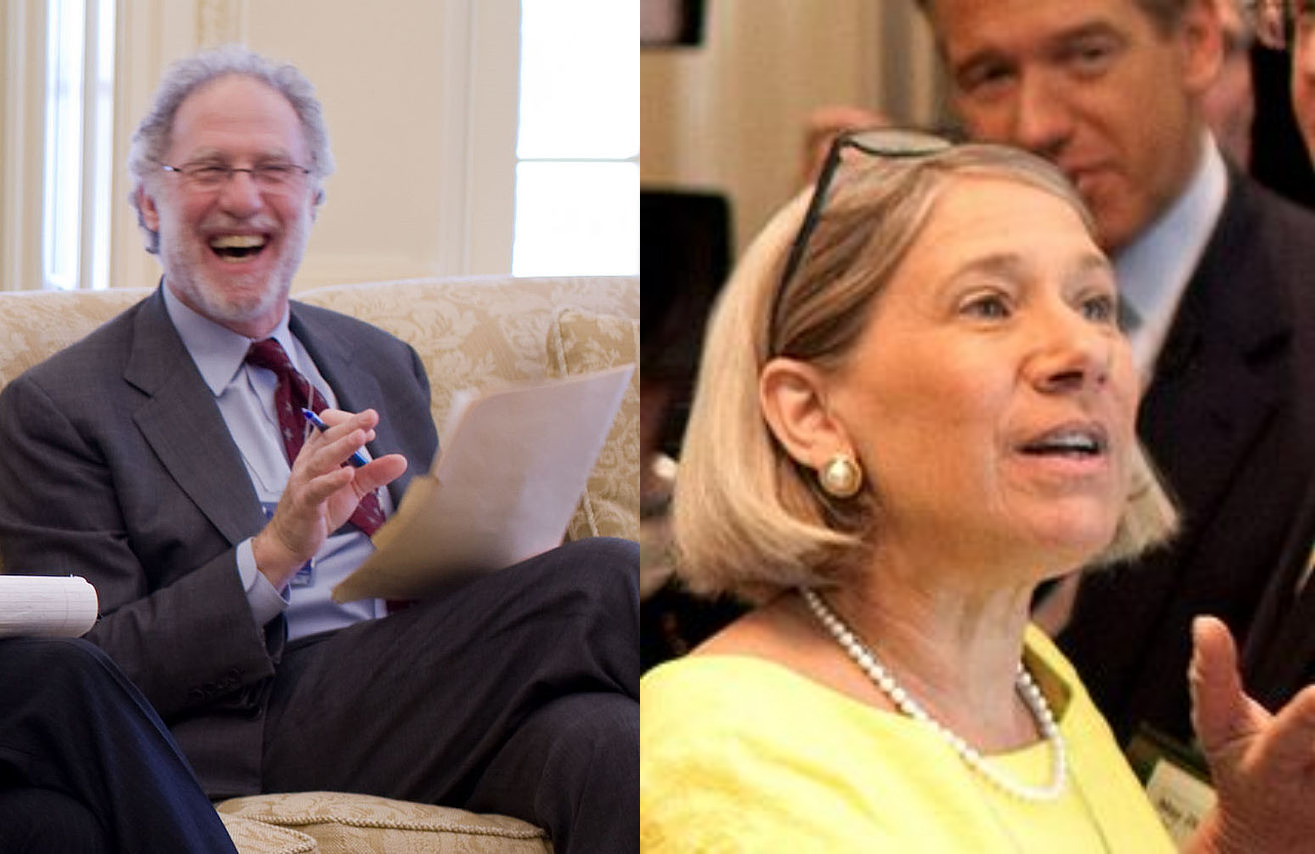 Bauer, who served in the Obama Administration from January 2010 to June 2011, left the White House two months after the PDF Hawaii "Certificate of Live Birth" was posted at WhiteHouse.gov.
During Dunn's tenure as White House Communications Director she kept tight reigns on messaging that emanated from the Oval Office.
"Very rarely did we communicate through the press anything that we didn't absolutely control." -Former White House Communications Director Anita Dunn
While working at the Obama White House, Dunn declared war on Fox News and revealed her admiration for arguably the most heinous dictator in modern history. Dunn famously told a group of high school students that Mao Tse Tung was one of her "favorite political philosophers". She then cited Mao on how best to "fight your war" according to a report in the Wall Street Journal.
After Dunn stepped down and was replaced by Dan Pfeiffer she "became an outside adviser to Obama's White House".
While inside the White House Dunn had come in contact with major media players, including Brian Williams.
From outside the White House, Dunn continued to maintain close ties with the news media. Dunn is a senior partner at "strategic communications firm" SKDKnickerbocker. In 2010 Dunn hired ABC News Executive Director of Communications Emily Lenzner, who had also worked inside the White House under George Stephanopoulos, Bill Clinton's Director of Communications.
"Since leaving her White House position, Dunn has visited the White House 100 times" writes the Daily Beast, citing the New York Times.
Bauer's former law firm Perkins Coie, , which has nearly 1,000 lawyers at 19 offices across the United States and Asia, dispatched a representative to Hawaii to retrieve two certified copies of the long-form Hawaii Certificate of Birth.
Attorney Judith L. Corley was the attorney sent to meet with Hawaii Department of Health officials reported the Washington Post. The Hawaii Director of Health at that time was Loretta Fuddy. Corley reportedly flew to Washington D.C. where she hand-delivered the documents to the White House.
Loretta Fuddy later died in mysterious circumstances after a small plane she was aboard ditched in the Pacific Ocean on December 11, 2013. Fuddy was the only fatality among the nine souls aboard the Cessna Caravan 208B.
Does NBC News "check out beautifully?"
To date, NBC News is the only media organization known to have been granted access to the two allegedly official copies of President Obama's Hawaii Certificate of Live Birth. These documents were reportedly delivered to the White House by law firm Perkins Coie.
NBC News reporter Ron Allen is the second reporter at the embattled network to be portrayed by "NBC Nightly News with Brian Williams" as someone who has touched a copy of President Obama's alleged long-form Hawaii Certificate of Birth.
On April 27, 2011, the day the COLB PDF was posted to the White House website (coinciding with brief remarks made by President Obama), Allen attempted to show Donald Trump a white piece of paper following the conclusion of Trump's New Hampshire press conference.
During the press conference Trump proclaimed "Today I'm very proud of myself" for having forced the President's hand in revealing his birth background, referring to the earlier White House "release" of the President's Hawaii Certificate of Live Birth, an apparent act of transparency Trump had been demanding. Trump then added, "Is it real? Is it proper? What's on it? But I hope it checks out beautifully."
As Trump set out on foot after the conclusion of his press conference he was surrounded by a throng of media and individuals who may have been members of his entourage. While Trump was preoccupied with shaking hands and greeting supporters, NBC News cameras recorded the moment Allen yelled toward Trump: "You've said you wanted to see it…why don't you take a look at it?"
The video aired that evening on NBC Nightly News as part of a segment called "Obama birth certificate – signed, sealed, delivered."
Savannah Guthrie narrated the action: "But when NBC's Ron Allen tried three times to show the document to Trump… he was ignored."
During the opening of the segment, anchor Brian Williams assured NBC viewers that "there are people who remember seeing him as a baby in the nursery in the hospital right after Barack Obama was born in Hawaii."
1776 Channel has been unable to determine how one of only two "official" scanned copies of President Obama's Certificate of Live Birth made its way into the hands of an NBC reporter in New Hampshire less than twenty-four hours after the documents were allegedly hand-delivered to the White House following a long airplane ride from Honolulu.
Unless the copy Ron Allen tried to present to Donald Trump had been subsequently flown from Washington D.C. to New Hampshire, Allen would likely have possessed a document that had been transmitted via fax or internet. Allen may have simply printed a copy of the PDF image that was posted at Whitehouse.gov.
NBC News editors and script writers might have then spun the clip as "evidence" that Trump appeared disinterested in examining "proof"' that the White House was indeed in possession of an authentic document.
It appears that NBC News was trying to prove to its viewers that the PDF image released by the White House was authentic and simultaneously discredit Trump's skepticism.
1776 Channel's investigation into NBC News' representation that President Obama's Hawaii Certificate of Live Birth is authentic reveals a complex web of participants working behind the scenes to deliver a unified message.
Reporters, camera crews, editors, and 'credible' sounding anchors were able to cobble together a news segment that likely convinced the casual television viewer that any lingering doubts about President Obama's birth records had finally been laid to rest. Any potential contributions to that message made by the attorneys and communications professionals who circulate between the White House, the private consulting sector and the broadcast networks remain unknown.
Facebook Comments
comments