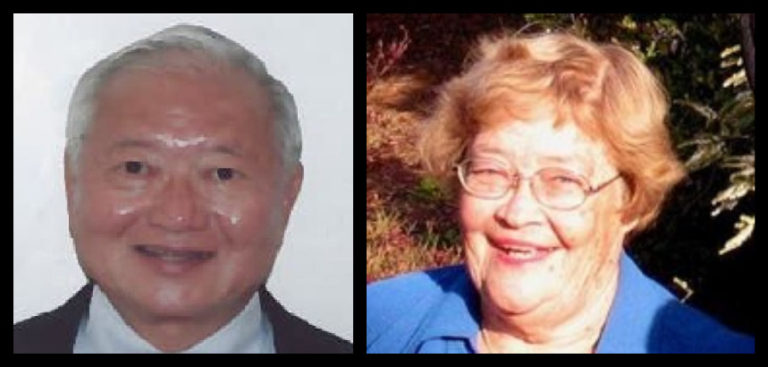 Reading Time:
13
minutes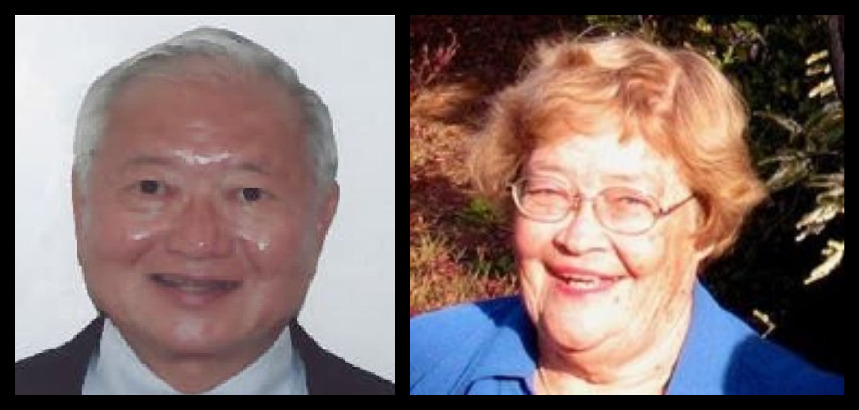 By Alan Jones | February 26, 2015
(1776 Channel) Hawaii State Registrar of Vital Statistics Alvin Takashi Onaka Ph.D. and Eleanor C. Nordyke, the woman who claimed to have been in a Honolulu maternity ward pregnant with twin daughters on the same evening Stanley Ann Dunham was there and said that she could recall the exact moment Barack Obama was born, are both connected to a U.S. government eugenics think tank at the East-West Center, an institution tied to the Obama family for over 50 years.
The pair are both published demography researchers.
Dr. Onaka and Nordyke have been connected since the 1970s with the East-West Population Institute, the eugenics think tank at the East-West Center.
Nordyke is connected to Dunham through the East-West Center.
"Nordyke was a population research fellow at the East-West Center while Dunham was there. And Nordyke later met Madelyn Dunham — Ann Dunham's mother and Obama's grandmother — during a cruise to Tahiti in 2002" reported the Honolulu Advertiser.
Nordyke founded Planned Parenthood of Hawaii in the 1970s. HMHB, on the other hand, was founded almost 30 years later in the 2000s.
Dr. Onaka, age 68, is not only the Hawaii state registrar: He is also a former US Department of State/USAID official.
While at USAID in the 1970s Dr. Onaka managed the Ford Foundation-funded POPLAB population and census programs which were administered in Indonesia, Kenya and several other developing nations.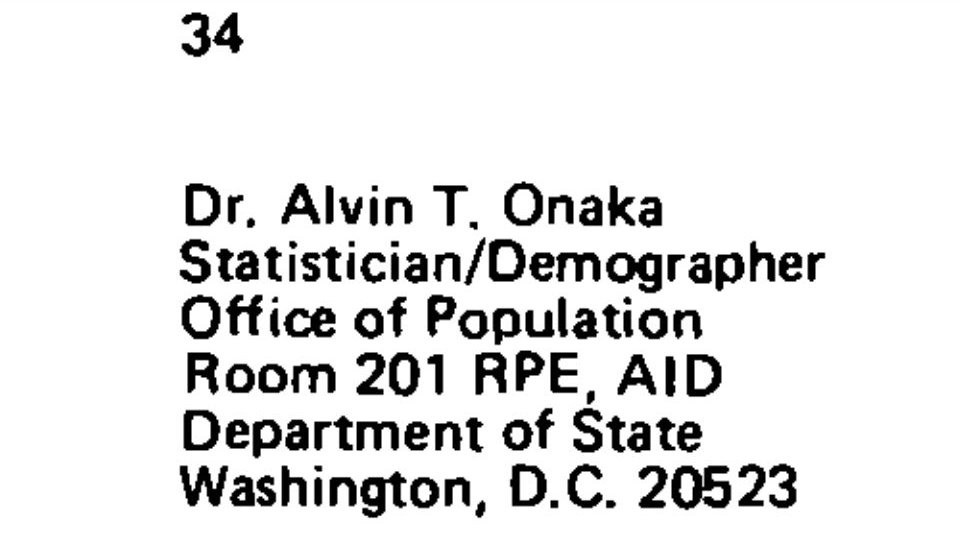 Dr. Onaka worked for USAID in Washington D.C. from 1974 – 1978 and during that period he participated in several conferences in Hawaii and Asia which were sponsored by the East-West Population Institute.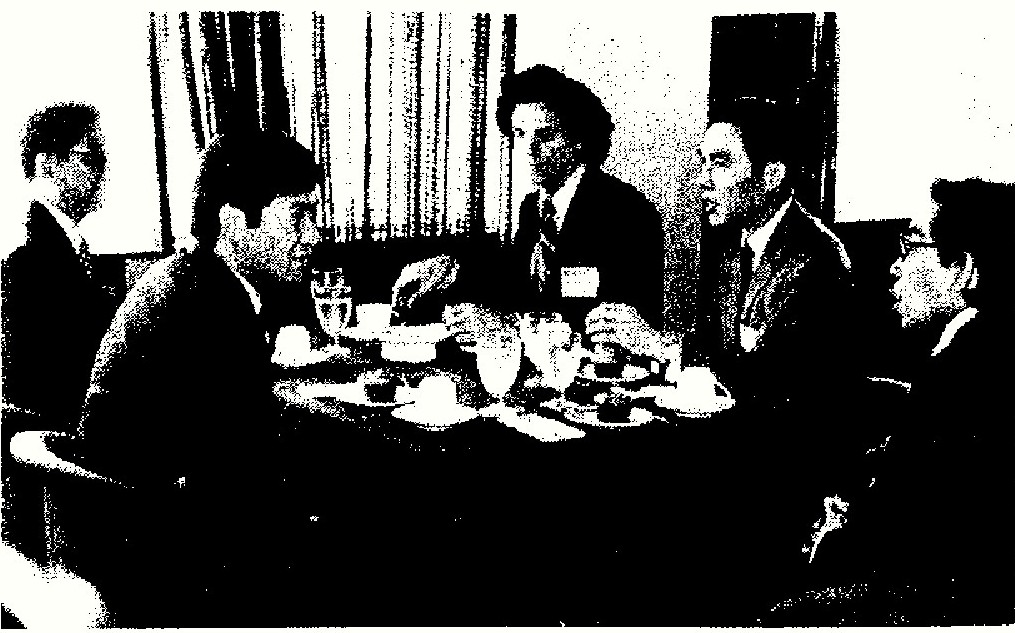 Dr. Onaka coauthored two academic papers after he left USAID that were published in a notorious American eugenics journal.
Nordyke began her demography career as a Hawaii population specialist and research fellow with the East-West Center Population Institute in 1969 according to her official biography. It is noted that the East-West Population Center was not inaugurated until 1970.
Nordyke worked at the East-West Population Institute for 25 years.
Nordyke contacted the media in 2012, long after her retirement from the East-West Population Institute, to proclaim that she was at the Kapiolani Medical Center for Women and Children maternity ward the night of August 4, 1961 while President Obama was born and that she remembered the event.
Nordyke's version of events was touted by the feminist Women's Media Center (WMC), a 501(c)(3) nonprofit organization founded by Jane Fonda, Robin Morgan and Gloria Steinem, as definitive proof that Barack Obama was born at Kapiolani Maternity and Gynecological Hospital. Kapiolani hospital officials have never confirmed that account, citing patient privacy rules.
Dr. Onaka is the only Hawaii Department of Health official reported to have access to a dual combination-key lock safe inside the Hawaii Department of Health vault that allegedly holds President Obama's original birth records.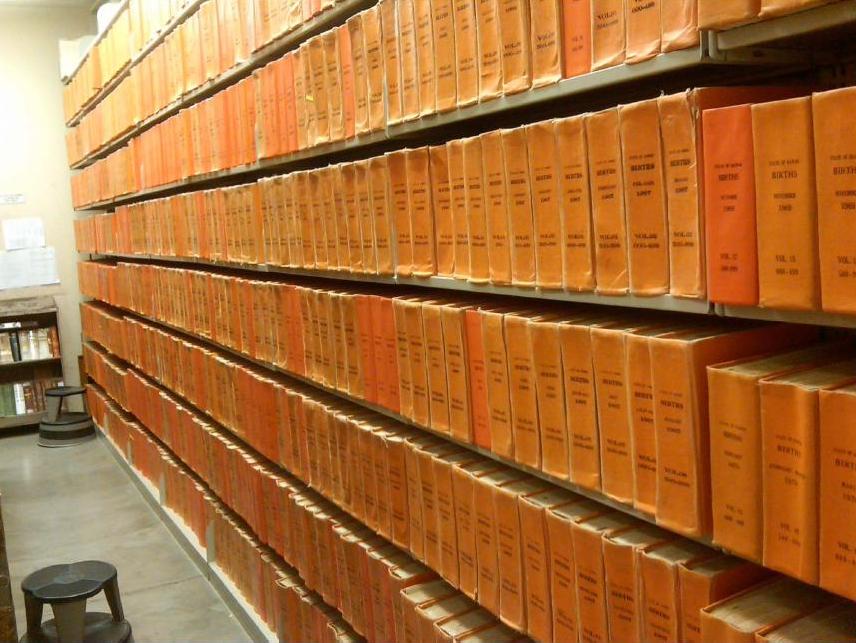 Dr. Onaka's stamped signature appears in a PDF image posted at WhiteHouse.gov. The White House alleged during an April 27, 2011 press conference that the PDF represents an official copy of President Obama's Hawaii "Certificate of Live Birth" (COLB).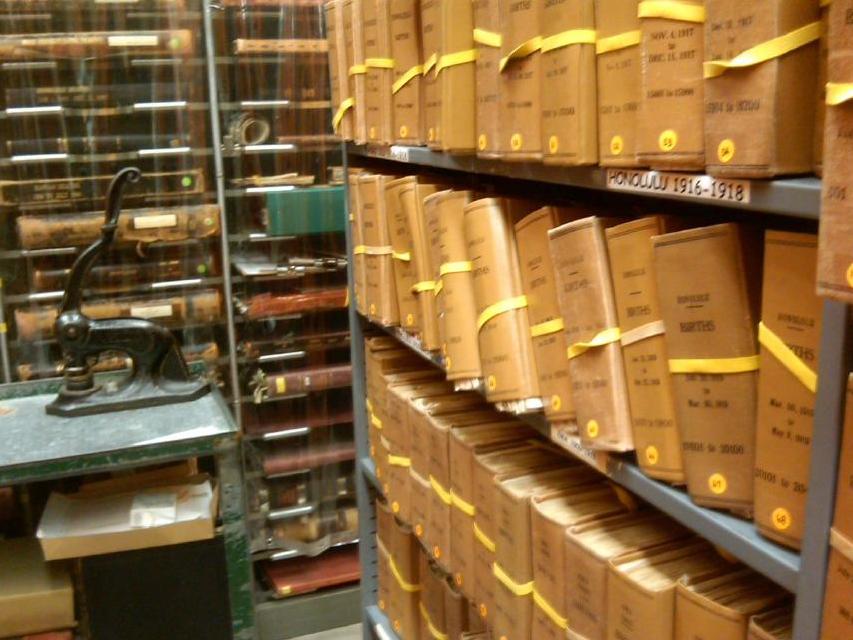 The connection between Dr. Onaka and Nordyke by way of their shared interest in eugenics research and the ties both had during the 1970s to the East-West Population Institute is startling. It exponentially increases the probability that conspiracy and collusion was perpetrated in order to effect a Hawaii Department of Health Barack Obama birth records cover-up.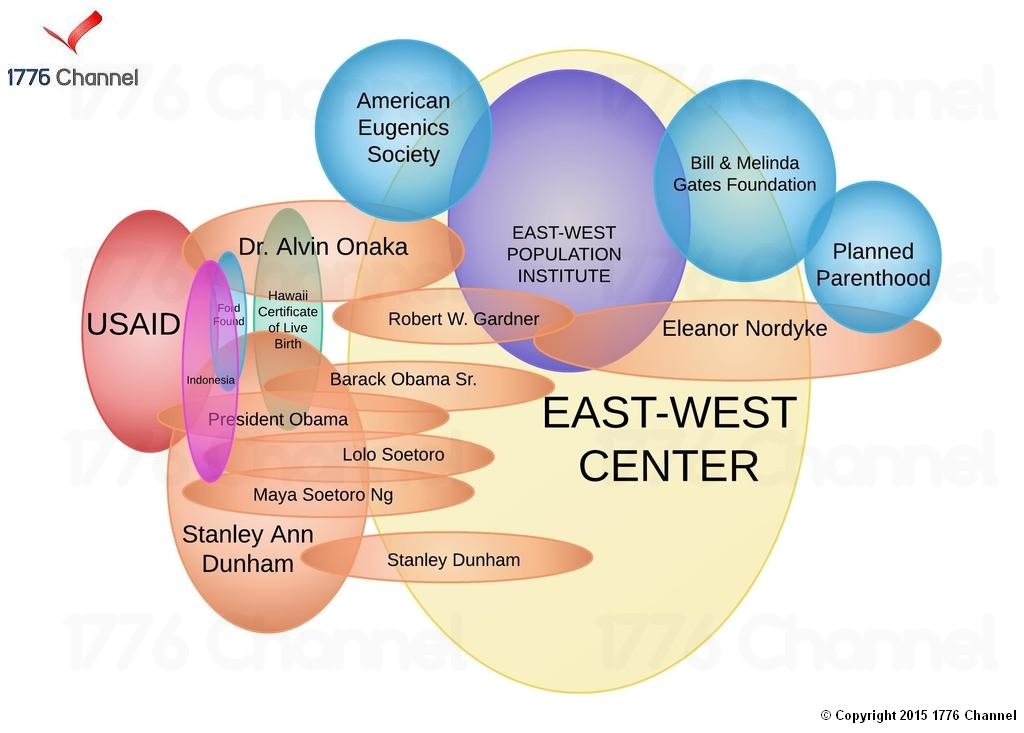 The connection between the Hawaii state registrar and Nordyke was discovered during a 1776 Channel investigation of Dr. Onaka which spanned several years and uncovered dozens of federal government documents, some dating back 40 years.
Eleanor Nordyke died on January 17, 2014 at the age of 86.
The East-West Center, also known as the Center for Cultural and Technical Interchange Between East and West, is located in Honolulu adjacent to the University of Hawaii at Manoa campus. The Center was established by the U.S. government in 1960 as an Asian-Pacific cultural and educational exchange.
Since the time of it's founding, The East-West Center has maintained deep connections with the U.S. Department of State. The original campus building construction was funded with nearly $10 million that was allocated through the Department of State Appropriation Act of 1961.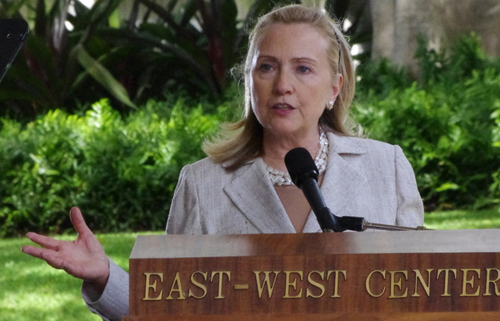 The Obama family and the East-West Center: Connected for over 50 years
At least two generations of the Obama family are connected to the East-West Center.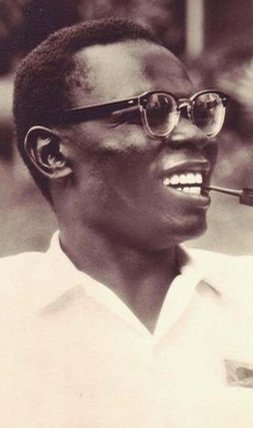 Barack Obama Sr., President Obama's alleged father, "was never a registered East-West student, although he participated in early discussions that helped shape the Center. It is also certain that he had contact with members of the Center community as a University of Hawai'i student" stated an East-West Center press release.
Maya Soetoro-Ng Ph.D., Barack Obama's younger stepsister told the New York Times in 2008: "Our mother, after divorcing Barack's father, met my father at the same place, the East-West Center on the University of Hawaii campus."
Soetoro-Ng was referring to Stanley Ann Dunham and Lolo Soetoro, Dunham's second husband.
Soetoro-Ng was born in Jakarta, Indonesia in 1970. She is a former East-West Center education specialist.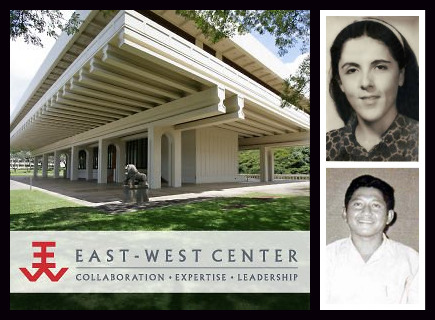 "Obama's stepfather, Lolo Soetoro, was an East-West Center graduate degree fellow (M.A. in geography) from 1962-64, before he married Obama's mother" states an East-West Center press kit fact sheet.
Lolo Soetoro, returned to Jakarta, Indonesia alone, later followed by his new young wife Stanley Ann Dunham and seven year old Barack Obama.
Some researchers have theorized that Lolo Soetoro, an Indonesian Army civilian employee, legally adopted seven-year-old Barack Obama after the family moved from Hawaii to Jakarta, Indonesia.
Barack Obama left Jakarta in 1971 and returned to Honolulu where he stayed with his grandmother and enrolled at Punahou School.
Eleanor Nordyke's twin daughters "Susan "Nunu" Bell and Gretchen "Nini" Worthington, were not only born in the same hospital hours after the future president, but also ended up in the same classes with Obama at Noelani Elementary School and later at Punahou School from the seventh grade to graduation in 1979″ reported the Honolulu Advertiser.
Dunham returned to Honolulu from Jakarta the following year, in 1972.
Dunham was an East-West Center Technology and Development Institute degree fellow grantee from 1973-1978
"It is likely President Obama had regular contact with the East-West Center and its students and staff as a child when his mother spent long hours on campus as an EWC grantee. Obama's half-sister, Maya Soetoro-Ng, recalls playing in the Center's halls when their mother was a student here." – East-West Center press kit fact sheet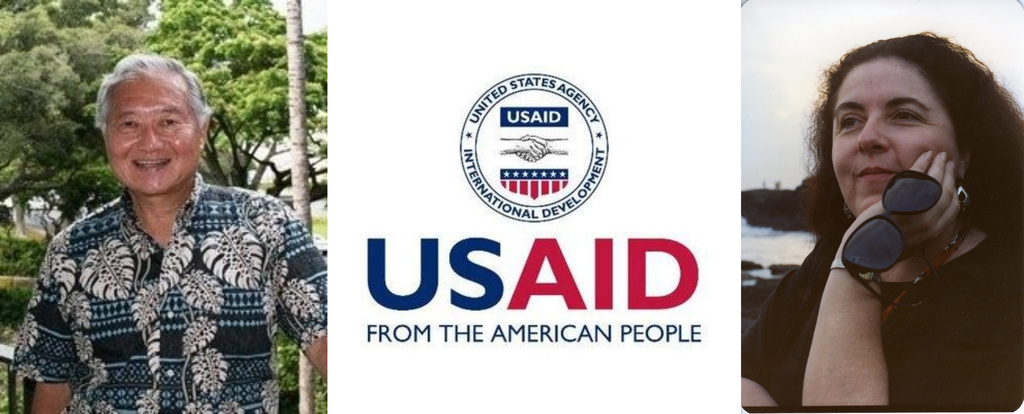 Dr. Alvin Onaka and Stanley Ann Dunham were both involved with USAID projects in Indonesia
Hawaii State Registrar Alvin Onaka and Stanley Ann Dunham both worked on projects for the United States Agency for International Development (USAID), an agency which reports to the Department of State.
Dunham was a contractor. Dr. Onaka was an agency employee.
USAID employees include civil service staff in Washington and Foreign Service Officers, a title shared with State Department diplomats. USAID also hires contract employees, as was the case with Dunham.
Dr. Onaka travelled to over 60 countries while working on programs for USAID according to a 2011 profile of Hawaii's registrar of vital statistics.
Dr. Onaka worked for USAID's Demographic and Economic Analysis Office of Population, according to the May 1977 East-West Center Asian and Pacific Census Newsletter.
Dr. Onaka was also a project manager for the International Program of Laboratories for Population Statistics (POPLAB), a joint project initiated in 1969 by USAID and the Carolina Population Center at the University of North Carolina Chapel Hill.
Between 1965 and 1969 the Ford Foundation provided $1.5 million in funding to establish the Carolina Population Center at UNC Chapel Hill, with additional $267,984 coming from USAID.
The Carolina Population Center became associated with the Rockefeller Foundation in 1966.
According to a 1977 POPLAB project proposal revision drafted by Dr. Onaka, the program was designed to set up population statistics monitoring programs in developing countries in support of "socio-economic planning" and for "formulating realistic population policies".
"Better data on which socio-economic planning can be based": Dr. Alvin Onaka, a project manager for USAID, drafted this 1977 revised project paper for POPLAB
OnakaPoplabDraft

The previous version of the project draft which Dr. Onaka revised in 1977 proposed operations in Columbia, the Philippines, Morocco and Kenya, with planned expansion through "the establishment and funding of population laboratories in strategic countries in various world regions" (emphasis added).
Dr. Onaka may have been involved with POPLAB as early as 1976, when the Sixth International POPLAB Conference was held at the Hague, Netherlands.
Dr. Onaka highlighted the conference during a PowerPoint presentation at the NAPHSIS International Vital Statistics Technical Interchange on June 8, 2011. 1776 Channel was not able to review the published proceedings of the POPLAB Hague conference.
Vital statistics officials from multiple nations participated in the POPLAB Conference at the Hague.
D.J. Coward, Registrar General of Kenya and Abdul Latif, Census Commissioner and Registrar General of Pakistan were among the foreign officials in attendance.
The list of POPLAB conference participants is an important detail because it establishes the likelihood that Dr. Onaka has connections with officials in other nations who handle birth records. More specifically: nations relevant to Barack Obama's life story.
POPLAB was involved in Indonesia, USAID documents reveal.
USAID: POPLAB Demographic Report – East Java (Indonesia)
POPLAB-Demographic-Report-East-Java-Indonesia

POPLAB staff visited the USAID mission in Indonesia for 10 days in February of 1977, and again in the fall of 1977, according to the POPLAB final report to USAID. In addition, "TDY visits of POPLAB staff to Indonesia" and a trip by UNC/Chapel Hill POPLAB staff to Indonesia in April 1978 were planned, according to the report.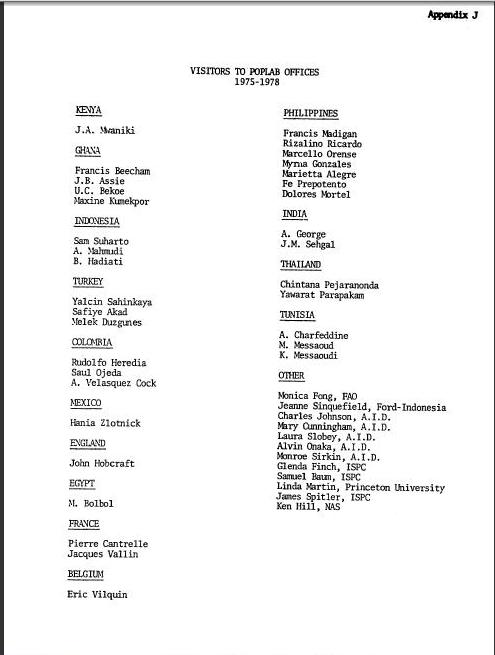 In March 1977, only weeks after POPLAB staff visited the USAID mission in Indonesia, Stanley Ann Dunham Soetoro was teaching a course in Jakarta at the Faculty of Economics of the University of Indonesia (FEUI) for staff members of BAPPENAS (Badan Perencanaan Pembangunan Nasional)—the Indonesian National Development Planning Agency.
It is unknown if Dr. Onaka was among the POPLAB staff members that traveled to the USAID mission in Indonesia only weeks before Stanley Ann Dunham was reportedly teaching in Jakarta.
Dunham was a rural industries consultant for the Indonesian Ministry of Industry's Provincial Development Program (PDP I), between October 1978 and December 1980, with funding provided by USAID and implementation from Development Alternatives Inc. (DAI).
Between January of 1988 and 1995, the year she died, Stanley Ann Dunham was a paid USAID and World Bank consultant on a project to convince Bank Rakyat (People's Bank) of Indonesia to expand a program of small loans to farmers into a wider microloans program.
Ann Dunham had extensive contact with Indonesia's Central Bureau of Statistics during the completion of her PhD thesis. POPLAB also made contact with the Central Bureau of Statistics.
The POPLAB program ceased operations in March 1979.
The Journey of Dr. Alvin Onaka: The former USAID POPLAB manager who certified the President's "Certificate of Live Birth"
Dr. Alvin Onaka was born and raised in Honolulu, where he graduated in 1965 from the prestigious Iolani School, a private preparatory academy considered the rival of Panahou School, President Obama's alma mater.
Dr. Onaka was a Population Council Fellow in Demography at the University of Massachusetts Amherst. He received his Ph.D. in demography from UMass Amherst in 1975, while working for USAID in Washington D.C.
Dr. Onaka also was employed by the U.S. National Academy of Sciences and was assigned to the Radiation Effects Research Foundation in Hiroshima, Japan. The program's mission was to assess the long-term effects of radiation from the World War II nuclear attacks on Japan. The program was controversial in Japan. It did not provide medical treatment for the victims of the attacks but instead gathered long-range casualty information likely of interest to the Pentagon.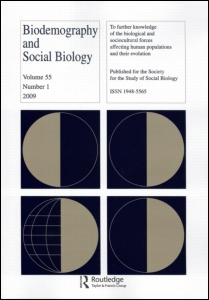 After completing work on the USAID POPLAB projects, Dr. Onaka coauthored two academic papers which were published in a controversial eugenics journal.
The papers appeared in the official journal of the Society for Biodemography and Social Biology.
The group was formerly known as the American Eugenics Society.
The society's official journal is called "Biodemography and Social Biology.' The journal was previously known as "Eugenics Quarterly" from 1954 – 1968 and "Social Biology" from 1969 – 2007.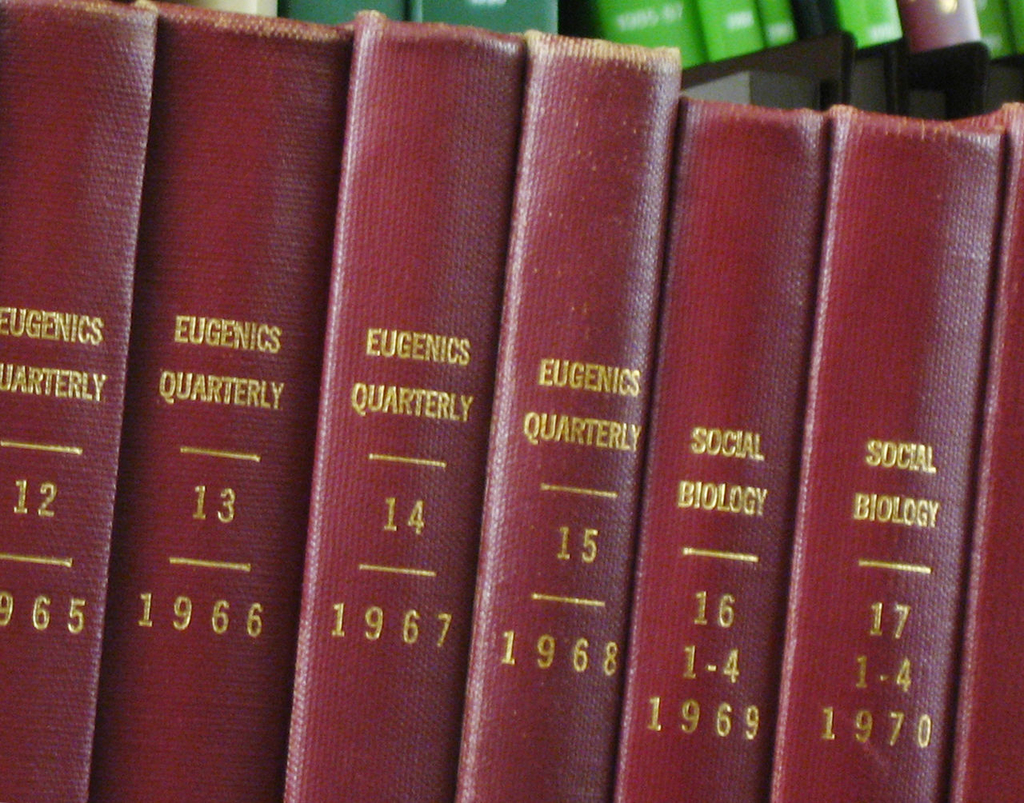 Dr. Onaka's first paper in the journal, published in 1997, examined death rate differences in Hawaii based on race.
The second paper, published in 2001 explored the correlation between low birth weight and socioeconomic status in Hawaii.
J.P. Morgan and Margaret Sanger, the founder of Planned Parenthood, were among the earliest members of the American Eugenics Society.
The American Eugenics Society's former director Frederick Osborne stated in 1974: "Birth control and abortion are turning out to be great eugenic advances of our time."
Eleanor Nordyke: The demographer who claimed to recall the moment a President was born
Nordyke studied at the University of California Berkeley before receiving a master of public health degree in population and family planning from the University of Hawaii.
Nordyke embarked on her career as a Hawaii population specialist and research fellow with the East-West Center Population Institute in 1969 according to an official biography, although the East-West Population Center was not inaugurated until 1970.
The Honolulu Advertiser in 2009 published photostatic images of the Nordyke twins' alleged Hawaii "Certificates of Live Birth."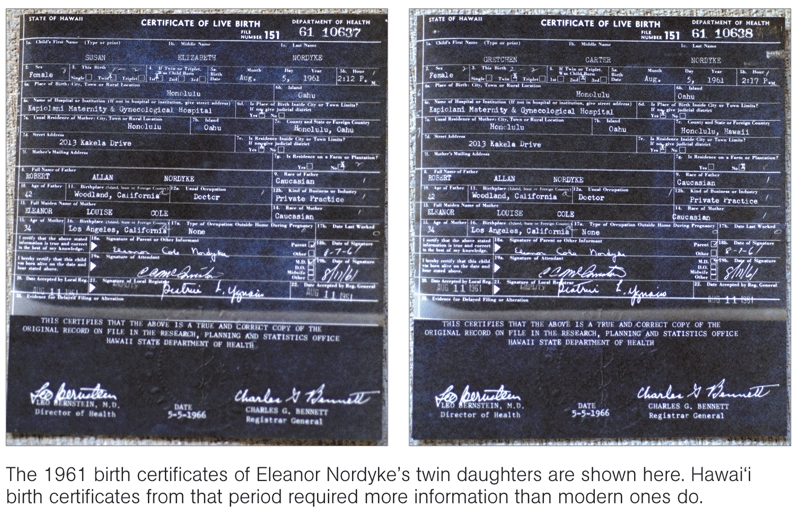 Dr. Jerome Corsi, author of "Where's the Birth Certificate? The Case that Barack Obama is not Eligible to be President," published an article at WND highlighting a numerical discrepancy visible in the images of the Nordyke "Certificates of Live Birth" which were published by the Honolulu Advertiser.
"A close examination of the birth certificates issued by Kapi'olani to the Nordyke twins shows the registration number precedes the number given Obama, even though the future president was born a day earlier" Dr. Corsi noted.
Nordyke and Robert W. Gardner coauthored a demographics paper at the East-West Population Institute in 1974.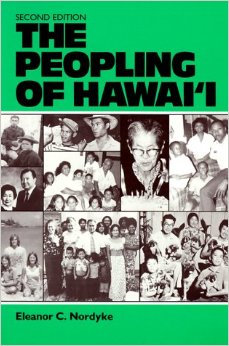 Nordyke wrote a controversial book, "The Peopling of Hawaii", published for the East-West Center in 1977. She railed against the effects that tourism and overpopulation were having on Hawaii's environment. The University of Hawai'i Press released a second edition in 1989.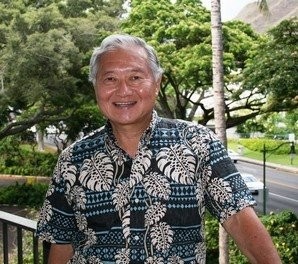 Nordyke also founded Planned Parenthood of Hawaii in the 1970s. This biographic detail aligns Nordyke's value system with eugenics research, the unofficial mission of the East-West Population Institute.
Bill Gates once told Bill Moyers "My dad was head of Planned Parenthood."
The Bill & Melinda Gates Foundation, through the Johns Hopkins University Bloomberg School of Public Health, awarded the East-West Center with $423,975 in 2013 to carry out demographic studies in Africa.
East-West Center possibly linked to CIA
Not only is Nordyke connected to Dr. Onaka, but Dr. Onaka's former career with the US State Department/USAID which entailed foreign travel assignments, extensive contact with foreign government officials, meetings with representatives of supranational organizations such as the UN and WHO, and management of census projects operating amid the countryside and villages of multiple foreign nations, fits the profile of an individual who conceivably could have been a CIA officer operating under official cover.
According to Frank Scotton, an alumnus of American University's College of International Relations and a former recipient of an East-West Center University of Hawaii graduate assistantship, the East-West Center was sponsored by the CIA.
"It was a cover for a training program in which Southeast Asians were brought to Hawaii and trained to go back to Vietnam, Cambodia, and Laos to create agent nets." Scotton is quoted as saying in the book "The Phoenix Progam", by Douglas Valentine.
Scotton became a United States Information Service (USIS) officer and became deeply involved in the CIA's Phoenix Program, a counter-insurgency program during the Vietnam War. According the book's appendix, USAID personnel advised Vietnam National Police on behalf of the State Department.
Former US Navy Lieutenant and NSA contractor Wayne Madsen has written extensively about Ann Dunham Soetoro, who worked in remote villages in Indonesia, theorizing that she used a number of CIA non-officials and official covers, including positions at USAID, a posting as a Ford Foundation officer, and her fellowship at the East-West Center. This theory remains difficult to prove without access to classified CIA personnel records which routinely remain top secret even after death to protect the larger network of officers and assets.
"The time period that President Obama's mother, Stanley Ann Dunham Soetoro/Sutoro, worked for various Indonesian and Pakistani operations associated with the US Agency for International Development (USAID) was during a time frame when USAID was composed almost entirely of CIA official and non-official cover agents who worked throughout Indonesia and Southeast and South Asia."
The East-West Center maintains close ties to the intelligence community. It was reported in the Molokai Advertiser-News on February 27, 2010 that faculty members of the East-West Center co-hosted a two-day symposium on national security billed as a "discussion on the role of language and contemporary issues in Asia and in U.S. security issues with networking sessions for students to interact with Intelligence Community personnel and meet with potential employers."
Dr. Onaka's connection to the woman who claimed to have remembered President Obama's birth is a statistical near-impossibility which points to a cover-up at the Hawaii Department of Health. Dr. Onaka's connection to fellow-researcher Nordyke combined with a professional profile that suggests that he may have worked for the CIA opens a window of plausibility that a coup d'etat overthrow of the Office of the President has been conducted by, or at a minimum protected by, individuals connected to the CIA.
Although there is no definitive evidence that Dr. Onaka worked for the CIA or that POPLAB was a CIA operation, it is noted that the CIA actively hires demographers as political analysts, and that the CIA has used national census operations in Southeast Asia to collect counterinsurgency intelligence.
During the Vietnam War, the CIA's Phoenix Project was involved in "census grievance" operations, during which intelligence was collected. The census grievance operation "consisted of a formal census of the heads of households about local social, economic, and security conditions" according to "The Other Warrior: Interviews with Andre Sauvageot," a faculty development grant final report by Jeff Wood, Associate Professor of History at Arkansas Tech University.
Sam Suharto, who the CIA helped install in power in Indonesia, visited POPLAB, as did officials from Indonesia's Central Bureau of Statistics.
Wayne Madsen believes that Stanley Ann Dunham and Lolo Soetoro provided CIA assistance to the Suharto regime.
The move by Ann Dunham, Lolo Soetoro and young Barack Obama to Indonesia came shortly after the Indonesian killings of 1965-66, an anti-communist purge that left over half a million people dead, following a failed military coup on October 1, 1965, the downfall of President Sukarno and the installation of his replacement President Suharto, one of Sukarno's generals.
It remains unclear if USAID provided cover for CIA activities in Indonesia.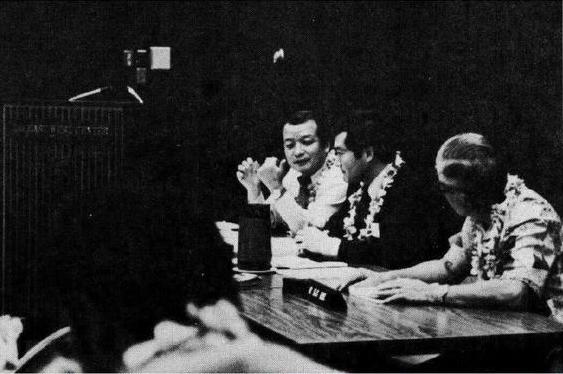 1776 CHANNEL EXCLUSIVE FEATURE: REVIEW THE EVIDENCE
East-West Populations Institute: Summary Report of the Seventh Summer Seminar In Population 14 June – 16 July 1976
SummaryReportOfTheSeventhSummerSeminarInPopulation1976pdfa

Dr. Alvin Onaka's involvement with USAID Kenya project: Evaluation of DUALabs Project – African Data for Decision Making March 17-19, 1975

PDAAM993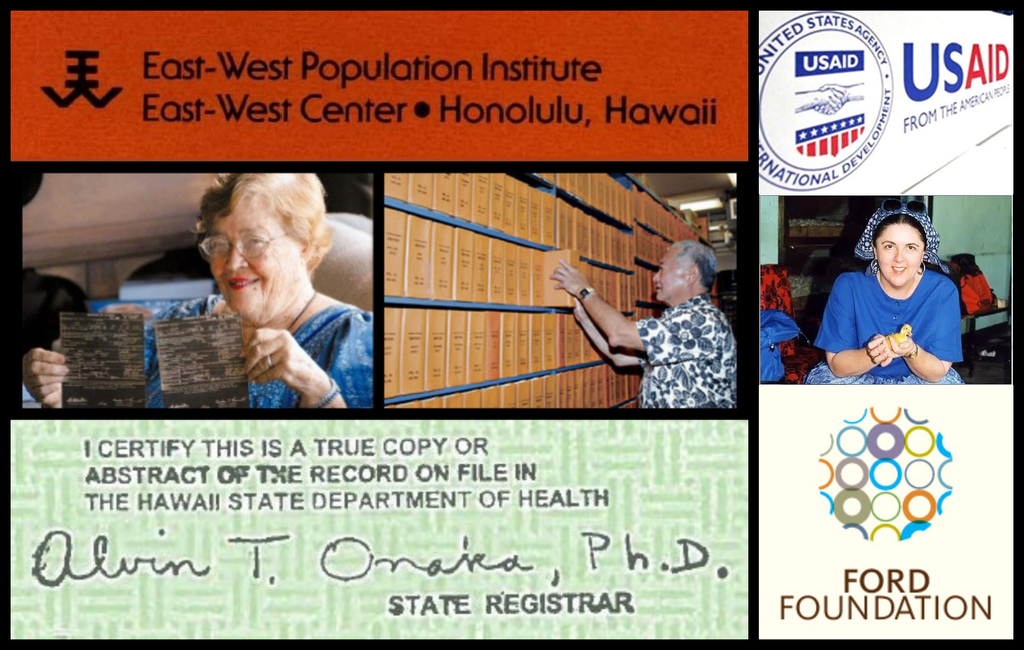 Facebook Comments
comments