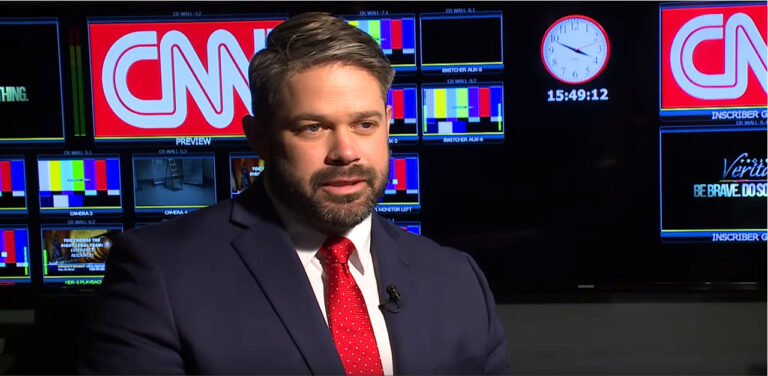 Reading Time:
< 1
minute
By Alan Jones | October 14, 2019
A CNN contractor spent months secretly recording hundreds of hours of audio and video from inside CNN's Washington D.C. bureau.
Project Veritas, led by James O'Keefe, is representing the contractor and released the some of the secretly recorded audio and video today.
Project Veritas is calling its latest campaign "EXPOSE CNN."
Project Veritas today released "PART 1: CNN Insider Blows Whistle on Network President Jeff Zucker's Personal Vendetta Against POTUS."
Project Veritas also revealed the identity of the CNN contractor today.
Cary Poarch is a satellite upload contractor and has worked for several years at CNN's Washington D.C. bureau.
Poarch says that "I Decided to Wear a Hidden Camera…to Expose the Bias."
Facebook Comments
comments