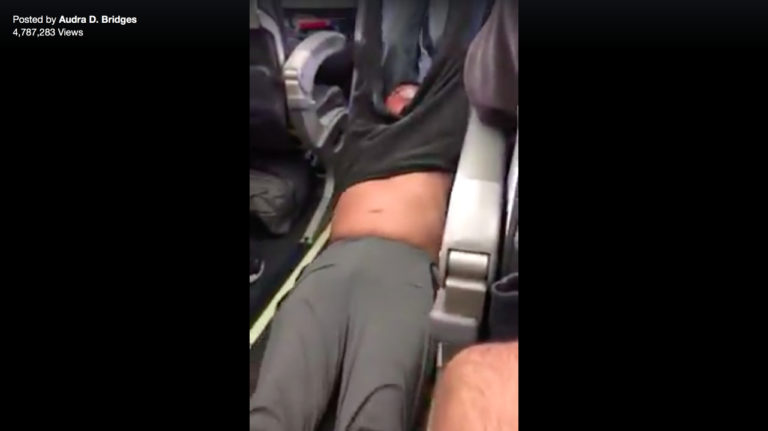 Reading Time:
2
minutes
(1776 Channel) — United Airlines (NYSE: UAL) is facing a social media backlash after several videos emerged Sunday on Twitter and Facebook showing a bloodied passenger being dragged off an overbooked United Airlines flight by Chicago Department of Aviation police.
United Airlines flight 3411 was scheduled to fly from Chicago's O'Hare International Airport to Louisville on Sunday, April 9, 2017, but was delayed for several hours after United gate agents attempted to displace paying customers to make room onboard for four United Airlines employees. The employees were reportedly flight crew that United wanted to reposition to Louisville. Audra D. Bridges, stating "we are on this flight," posted video on her Facebook account showing a man being forcibly removed from the flight.
https://www.facebook.com/audra.dickerson/videos/vb.12932532/10104378182069960/?type=2&theater
Several videos show the passenger screaming as he was forcibly removed from his seat by airport police. The passenger's limp body was hastily dragged down the coach cabin aisle by one of the officers. The passenger's eye glasses were knocked out of place and blood can be seen on his face. Other passengers appeared to be distressed and shocked by the incident, and some can be heard objecting loudly to the unfolding situation.
Several other passengers who witnessed the violent scene posted eyewitness accounts on social media.
Video posted on a Twitter account belonging to someone named Kaylyn Davis, who claims that her husband was aboard the flight, shows the passenger standing in the cabin, his face covered in blood. Reports have suggested that he ran back onboard the aircraft, apparently disoriented, after he was initially removed by airport police.
#flythefriendlyskies @united no words. This poor man!! pic.twitter.com/rn0rbeckwT

— Kaylyn Davis (@kaylyn_davis) April 10, 2017
@united @CNN @FoxNews @WHAS11 Man forcibly removed from plane somehow gets back on still bloody from being removed pic.twitter.com/njS3nC0pDl

— Tyler Bridges (@Tyler_Bridges) April 10, 2017
#United overbooked and wanted 4 of us to volunteer to give up our seats for personnel that needed to be at work the next day.

— Jayse D. Anspach (@JayseDavid) April 10, 2017
No one volunteered, so @United decided to choose for us. They chose an Asian doctor and his wife.

— Jayse D. Anspach (@JayseDavid) April 10, 2017
The doctor needed to work at the hospital the next day, so he refused to "volunteer." @United decided to use force on doctor.

— Jayse D. Anspach (@JayseDavid) April 10, 2017
A couple air port security men forcefully pulled the doctor out of his chair and to the floor of the aisle.

— Jayse D. Anspach (@JayseDavid) April 10, 2017
In so doing, the doctor's face was slammed against an arm rest, causing serious bleeding from his mouth.

— Jayse D. Anspach (@JayseDavid) April 10, 2017
It looked like he was knocked out, because he went limp and quiet and they dragged him out of the plane like a rag doll.

— Jayse D. Anspach (@JayseDavid) April 10, 2017
Public relations disaster
United Airlines officials were slow to react as a fast-moving social media firestorm quickly turned the incident into a public relations disaster for the airline.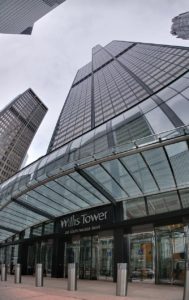 United Airlines initially provided a terse and defensive-sounding statement on Sunday evening to the Louisville Courier-Journal.
Passenger Bridges reportedly told the Courier-Journal that the removed passenger claimed to be a physician trying to return to Louisville to take care of patients. According to Bridges, United agents offered $400 and then $800 and a hotel voucher in an attempt to attract volunteers willing to give up their seats to a United flight crew the airline wanted to reposition to Louisville. After no passengers stepped forward to take advantage of the offer, the situation went downhill.
It is unclear how the removed passenger was selected, although some media reports claim he was one of several already-boardeed passengers selected for removal by a computer system.
United CEO Oscar Munoz did not publicly address the situation until Monday afternoon, via Twitter, calling the incident "upsetting."
United CEO response to United Express Flight 3411. pic.twitter.com/rF5gNIvVd0

— United (@united) April 10, 2017
Airport police officer placed on leave
A Chicago Department of Aviation police officer who was involved in the incident was placed on leave Monday, according to a report from the Chicago Sun-Times.
Facebook Comments
comments