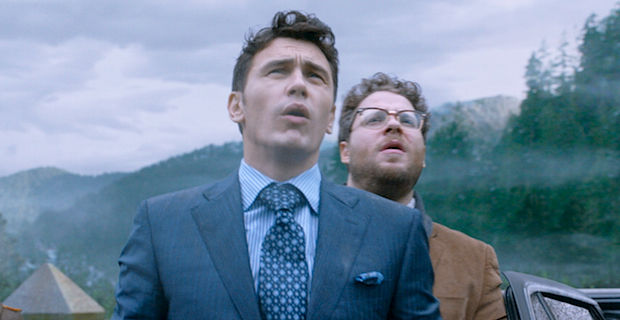 Reading Time:
2
minutes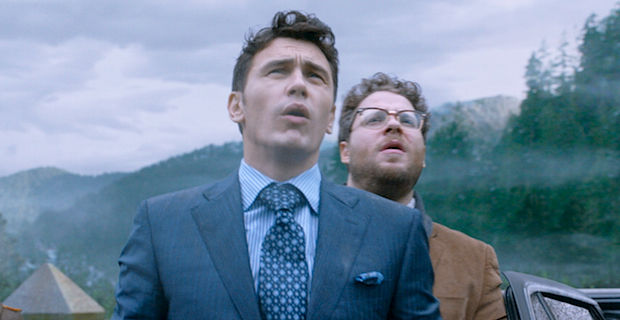 Theater chain with locations in Florida, Georgia, Alabama, Virginia and Colorado cancels showings of comedy about assassination of North Korean dictator.
UPDATE #2 December 17, 6:45m EST: U.S. officials have told NBC News that they are confident the government of North Korea is responsible for the hacking attack on Sony, which originated outside of North Korea.
UPDATE December 17, 6:30pm EST: Sony Pictures has announced that the theatrical release of 'The Interview' has been cancelled, according to report in Deadline Hollywood.
By Alan Jones
1776 Channel — December 17, 2014 Cobb Theatres, a movie theater chain operating 20 locations in five states has joined major chains Regal, Cinemark, Carmike and AMC in dropping Sony's Pictures' comedy 'The Interview' following perceived terrorism threats by hackers, 1776 Channel has learned after contacting a representative at Cobb's headquarters.

The comedy, starring Seth Rogan and James Franco as journalists recruited by the CIA to assassinate North Korean dictator Kim Jong-Un, was scheduled for a wide opening on U.S. screens on Christmas Day, but that box office opening is now in disarray after Sony told theater operators that they could back out of bookings if they chose too. Most major chains appear to be taking Sony up on their offer.
Cobb operates theaters in Florida, Georgia, Alabama, Virginia and Colorado, according to the company's website.
The cancellations of showings of 'The Interview' are the latest setback for Sony, which has been targeted by major hacking attacks on their corporate computers.
Facebook Comments
comments