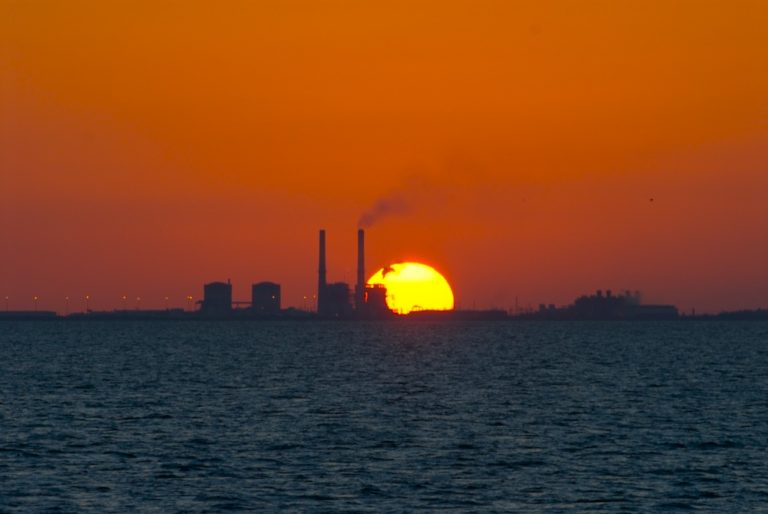 Reading Time:
4
minutes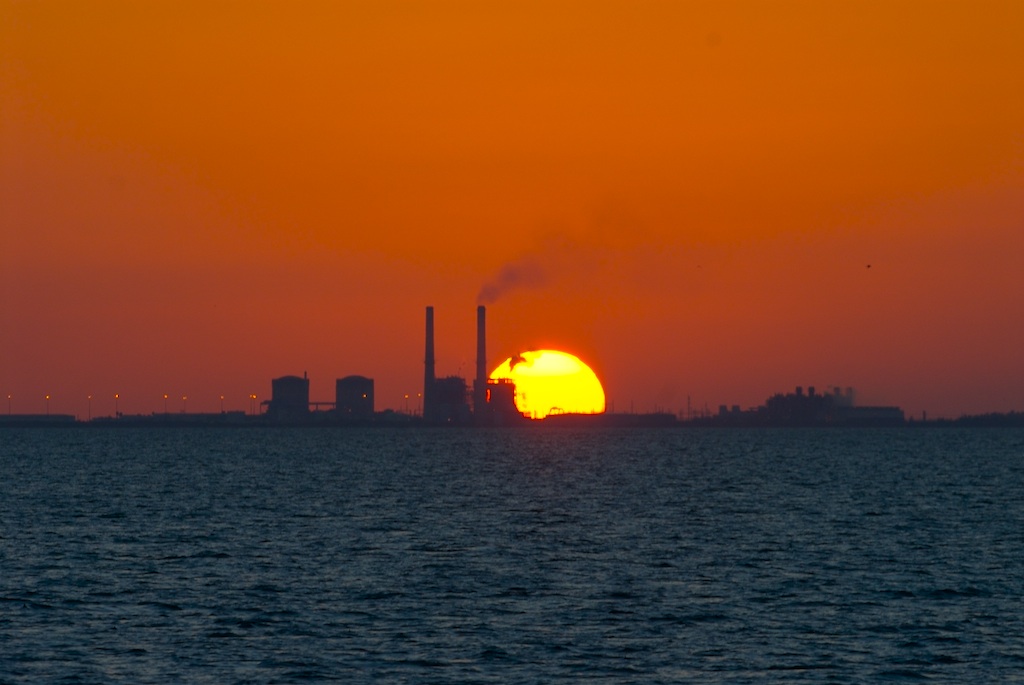 Control rods at Turkey Point Nuclear Generating Station Unit 4 were dropped as power generation was reduced to zero following discovery of a turbine steam leak.
By Alan Jones
1776 Channel – December 3, 2014 – One of two aging Turkey Point nuclear-powered electricity generation units near Miami was taken offline last Sunday afternoon due to a steam leak.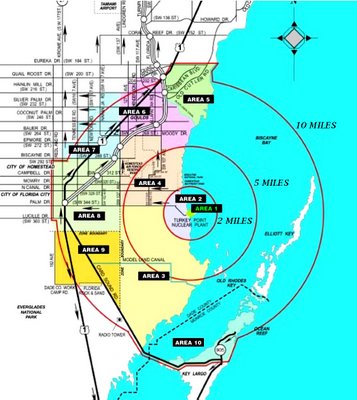 The Turkey Point Nuclear Generating Station, located near Homestead, FL, is owned and operated by Florida Power & Light, a division of NextEra Energy (NYSE: FPL).
Turkey Point Reactor Unit 4 is currently in 'hot standby' mode and stable, generating zero power as canal water keeps the reactor cool.
During a 'hot standby', a nuclear reactor continues to operate at close to normal temperatures, but the atomic chain reaction which splits fuel atoms is suspended. Heat continues to be generated by the radioactive decay of the fuel and by the cooling pumps, but the steam used to remove this heat is bypassed around the turbines and sent directly to the condensers.
The steam leak is likely non-radioactive according to several nuclear engineers not employed by reactor operator FPL who spoke with 1776 Channel on and off the record.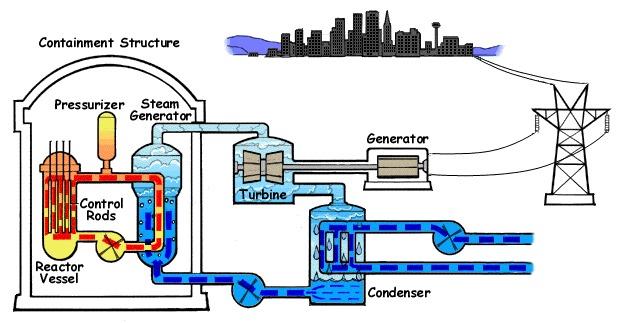 Unit 4 at Turkey Point contains a Westinghouse pressurized water reactor which utilizes a secondary steam system to push vaporized water through a turbine to generate electricity.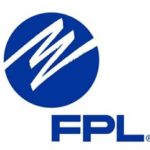 In an emailed statement to 1776 Channel, FPL spokesman Greg Brostowicz confirmed that "operators safely and manually shut-down Turkey Point Unit 4 on Sunday in accordance with well-established operating procedures."
The reactor turbine was tripped and taken offline at 1:54 pm EST on November 30 following discovery of a leak.
FPL reported the incident to the Nuclear Regulatory Commission (NRC) on Sunday at 5:26 pm, three and a half hours after the unit was taken offline.
The shutdown was reported by industrial intelligence firm Industrial Info Resources of Sugarland, Texas, which monitors industrial plants around the globe. GreenMedInfo.com highlighted the report, bringing attention to it on social media in the absence of media coverage.
In their statement to 1776 Channel, FPL did not disclose the precise reason for the shut down, simply stating that the decision was a "conservative measure," with no specific mention of a steam leak.
As a conservative measure, maintenance on a turbine that is part of the non-nuclear (secondary) part of the power plant began on Sunday in order to ensure it's operating as efficiently as expected. Operators safely and manually shut-down Turkey Point Unit 4 on Sunday in accordance with well-established operating procedures. The unit will be returned to full power once work is completed. As a matter of policy, we do not comment on expected duration of outages, or when we expect to return the unit to 100 percent power. I'd like to emphasize that there was not risk in regards to the safety of our operations or public. -FPL statement to 1776 Channel
FPL's Licensee Event Report (LER), which the company is required to file with the NRC, provides more details:
On 11/30/14 at 1354 EST, Unit 4 reactor power was reduced to approximately 23% and manually tripped as a pre-planned evolution to facilitate repairs to an unidentified steam leak on Unit 4 High Pressure Turbine. All systems and components operated as designed. Unit 4 is currently stable in Mode 3, AFW has been secured. – FPL's Licensee Event Report (LER) to the NRC, 5:26pm November 30, 2014
Nuclear engineer disputes FPL account of Turkey Point incident to NRC: "Nothing preplanned about this."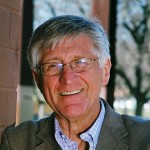 "There was nothing preplanned about this" says Arnie Gundersen, a member of the Vermont-based Fairewinds Energy Education Board of Directors who holds a masters degree in nuclear engineering.
While emphasizing that secondary steam in the turbine system is likely non-radioactive, Gundersen told 1776 Channel in an exclusive interview that "these pipes are not supposed to leak" and that the Turkey Point leak is "certainly age-related."
FPL's Turkey Point Unit 4 reactor began operation in 1973 and was designed with a 40-year lifespan. Following intense lobbying by FPL, the license to operate the reactor was extended 20 years beyond the original design lifespan. The extended license does not expire until 2033.
"It hardly ever happens. It could indicate a maintenance problem. They had one of these leaks at the Surry Nuclear Power Plant in Virginia in 1986. The pipe ruptured, killing four workers," said Gundersen.
Gundersen explains that extremely thick secondary system pipes move steam that is 550 degrees F and produces 1000 lbs of pressure.
Scram! Control rods dropped.
Analyzing FPL's Licensee Event Report (LER) to the NRC, Gundersen said that it appears that reactor operators at Turkey Point at first gradually reduced Unit 4's power generation, then after it fell below 30% activated a 'scram', during which control rods are quickly dropped to stop the nuclear chain reaction.
Reactor accident in Ukraine
The report of the Turkey Point reactor shutdown closely coincided with a report by Reuters on Wednesday that Ukrainian Prime Minister Arseny Yatseniuk announced that there has been an accident at Zaporizhye nuclear power plant in southeast Ukraine.
The 1986 Chernobyl nuclear disaster took place in Ukraine, then part of the Soviet Union.
FPL told 1776 Channel that Turkey Point Nuclear Generating Station Unit 4 "will be returned to full power once work is completed."
Facebook Comments
comments